Hi,
I am trying to get access to the MC info (MC track, pdg code of the particle, etc) of detector hits files produced by o2sim like o2sim_HitsITS.root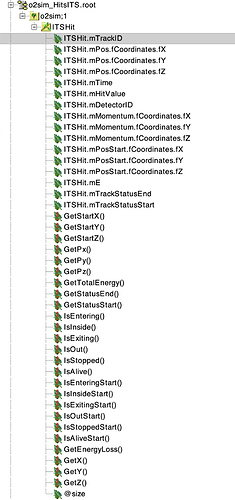 The tree in this file is a collection of o2::itsmft::Hit arrays. The structure has a TrackID element, however if I am not mistaken, this is not enough to identify the MC track that made the hit: the MCKinematicsReader asks for the eventID on top of the trackID to return the corresponding MC track with the information I am seeking.
How can I get the MC track information associated to a detector hit with this incomplete label?
Best,
Aimeric