Hi, everyone!
I'm building alice softwares(O2, Focal, …) on Ubuntu 22.04 LTS
but It fails when Building AliRoot@0_O2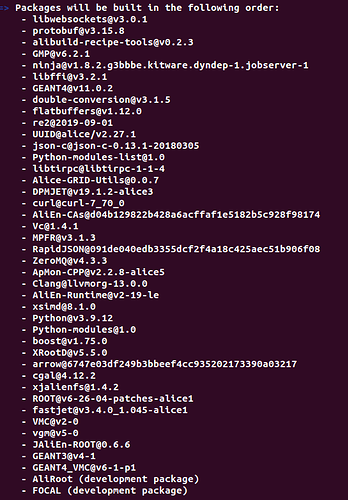 and a log file said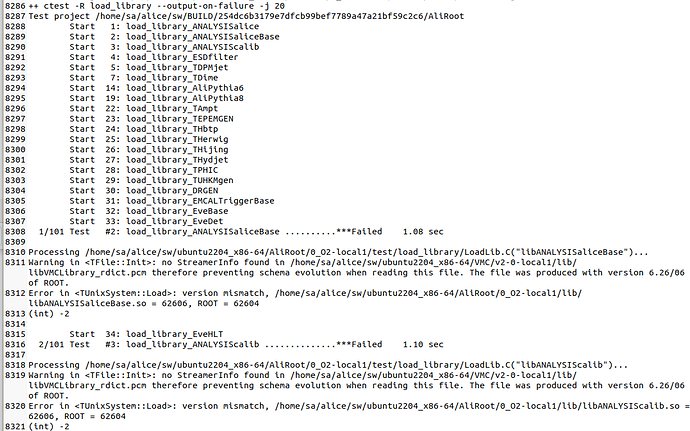 line 8312,
Error in TUnixSystem::Load: version mismatch, /home/sa/alice/sw/ubuntu2204_x86-64/AliRoot/0_O2-local1/lib/libANALYSISaliceBase.so = 62606, ROOT = 62604
I installed Root-6.26.06 and also root-6.26.04( just trying some tests).
and remove root-6.26.04 directory after facing with this problem. But this problem still remains.
Now, I wonder this problem came from just my Ubuntu environment(installing another version of root) or the fact that AliRoot can't be built with the latest root version(6.26.06).